Container
Ground Level Delivery

by Professional, Local Haulers
Just enter your address, and our professional drivers will take care of the rest. Delivery should only take about 15 minutes, but please ensure you're ready when we arrive.
Make Sure Your Site Is
Ready

For The Big Guy

We're not just delivering your purchase we're delivering hefty satisfaction.

Just because they're big does not mean they won't get stuck.

The truck that will deliver your shipping container is massive!

Make sure your site is ready for the big day. Our truck is 13'6″ before it…

Please ensure that there is enough space to accommo-date our delivery truck.

The truck that will deliver the container needs to be able to access your delivery site.

When ordering a heavy truckload like this, it is crucial to consider.

To keep your shipping container in good condition and support heavy…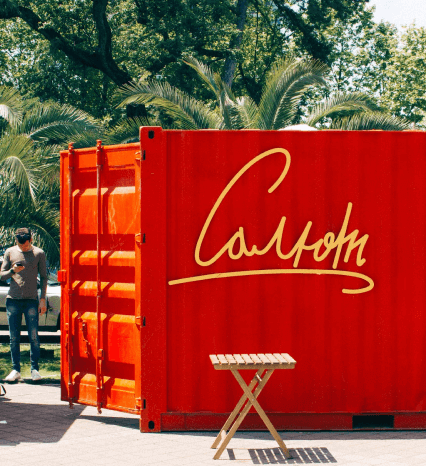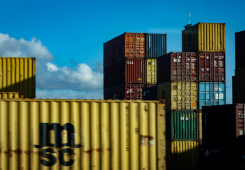 If you have just received your shipping container, one of the most common issues is that the doors do not open and close easily. This is often due to the container being positioned on an uneven surface or loaded more heavily on one side than the other.
The best way to prevent this is to place wood blocks under the door frame, ideally the entire length of the container. This will ensure that the doors line up appropriately and open and close smoothly. Most major hardware stores or lumber yards will have 8′ long 4 x 4's or railroad ties available for purchase. For a 20′ container, we recommend 2-3 pieces of wood. For a 40′ container, we recommend 4-6 pieces of wood. It is important to remember that the most crucial spot is under the cargo doors.
Shipping
Container

Warranty
The warranty for shipping containers from Edmonton Shipping Containers is as follows:
Each container is guaranteed to have doors that seal correctly and floors free of holes and any leaks. All used equipment will likely have surface rust, dings/dents, and other cosmetic issues. If a container arrives that does not meet the guarantee, we will either replace it within five (5) business days or pay for repairs on-site. The warranty does not cover contents or damage caused by the customer.